By Michael S Sheaffer
How Maps can play an important role in research
Just in the past week did I ever seriously use maps as a research tool in my genealogy. After years of thinking and being told an ancestor lived inside the borough of the town in where he was born. I found/figured out he actually had lived inside the township and not in the borough.
Where I had though he lived he had actually lived about a mile north on same street but was right at the township-borough line! Using maps from 1858,1872 along with a detailed aerial view painting from 1894 of the town and with the help of modern day technology in Google Earth
I was able to place his residence to a tract of land that was known to be his as early as 1872. Using these different forms of maps was really interesting as you could see the how the town evolved and developed. I definitely would urge the use of city/town maps for your research and hope you have as much success as I did.
Here is a link from the United States Census Bureau and how to effectively use maps for "Using Maps in Genealogy."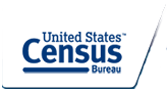 ---
---
---
---